Ninja Warrior Camp: Unleash the Warrior Within!
Summer camp with Motus Ninjas in Kansas City is the perfect opportunity to develop the little warrior within your child! This week-long camp allows them to test their skills on our ninja warrior course obstacles while learning to overcome new kinds of challenges.
Ninja Warrior Camp is offered throughout the months of June, July, and August for kids aged 5-12. Camp runs Monday through Thursday from 10 am to 12 pm.
To get enrolled in this one-of-a-kind summer camp- 
What is included in the Ninja Warrior Camp?
Participants in our summer camp will be led by our trained staff on obstacles, exercises, and a whole lot of fun. Each day of the camp begins with a dynamic warm-up and introduction to the day's stations by the instructor. After the warm-up, campers are split into 4 groups and complete 2 different 20-minute rotations through 2 stations. After a quick break, campers enjoy 20 minutes of team building games before continuing through the remaining stations. After the stations are completed, campers get to have 15 minutes of open skill work time. On the last day of camp, everyone is given the opportunity to participate in an exciting Obstacle Course Competition!
Cost for Ninja Warrior Camp
The cost of Motus Ninjas's summer camp is $85 for non-members and $80 for current members (prices may vary between locations). We also offer a $5 sibling discount.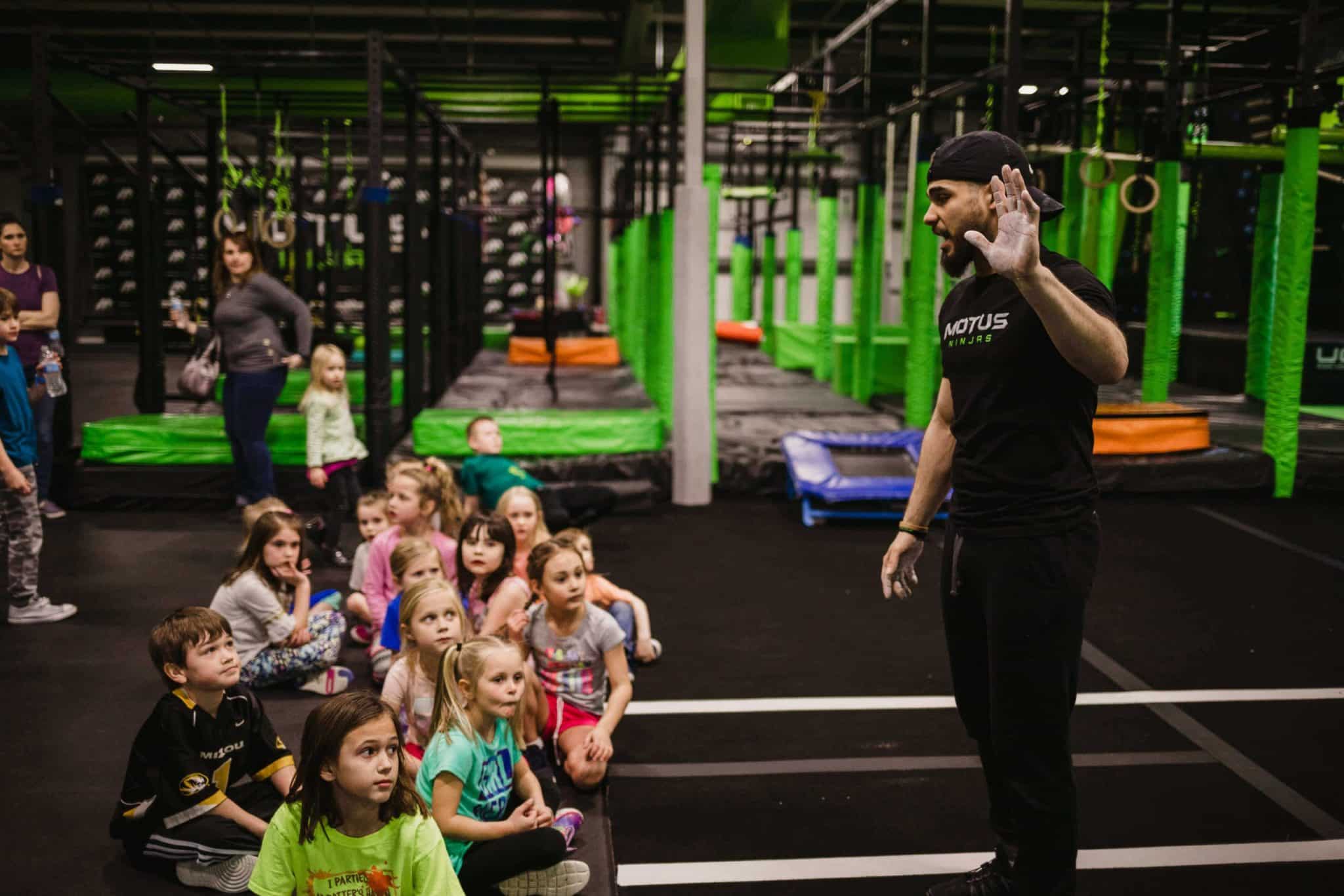 What are the benefits of summer camp for kids?
Kids who participate in our Ninja Warrior Camp get the benefit of developing new fitness habits that will encourage them to actually enjoy exercising well into adulthood, but there are many other benefits to children who go to summer camps. They can develop more independence and confidence in themselves by mastering new skills. Being encouraged to try something new, even when it's challenging, teaches them resilience and Motus Ninjas's focus on teams will show the value of teamwork. Camp with us also gives your child the benefit of time away from screens! And of course, your child has an opportunity to meet new friends from the Kansas City region. You really can't go wrong with Ninja Warrior Camp!