Motus Ninjas in the Kansas City Area
For more than a year now, Motus Ninjas has been the largest ninja warrior gym in the Kanas City area. Kids and adults alike have unleashed the warrior within and learned exactly how fun and exciting it can be to improve their health and fitness with us! If lifting weights or running long distances isn't your cup of tea, give us a chance to show you that there are other ways of keeping in shape. Unleash your inner warrior with us in Kansas City!
Our Fitness Philosophy
At Motus Ninjas, we believe that movement is the foundation of any healthy lifestyle. We want to remind people of how they stayed fit as kids—by running, jumping, climbing, and playing. It was a natural and easy part of our lives. As we grow older or have more expectations put on us, it can be hard to find the time or the imagination to exercise in ways that are fun and engaging. That's where we come in! Our unique and energetic atmosphere makes working out fun again—remember what it was like to be breathless with exertion AND laughter as you race through our speed course like a true American Ninja Warrior. Get the benefit of HIIT that allows you to fit an effective workout in a short, manageable time period. Whatever ways you like to workout, we've got the ability to make it even better.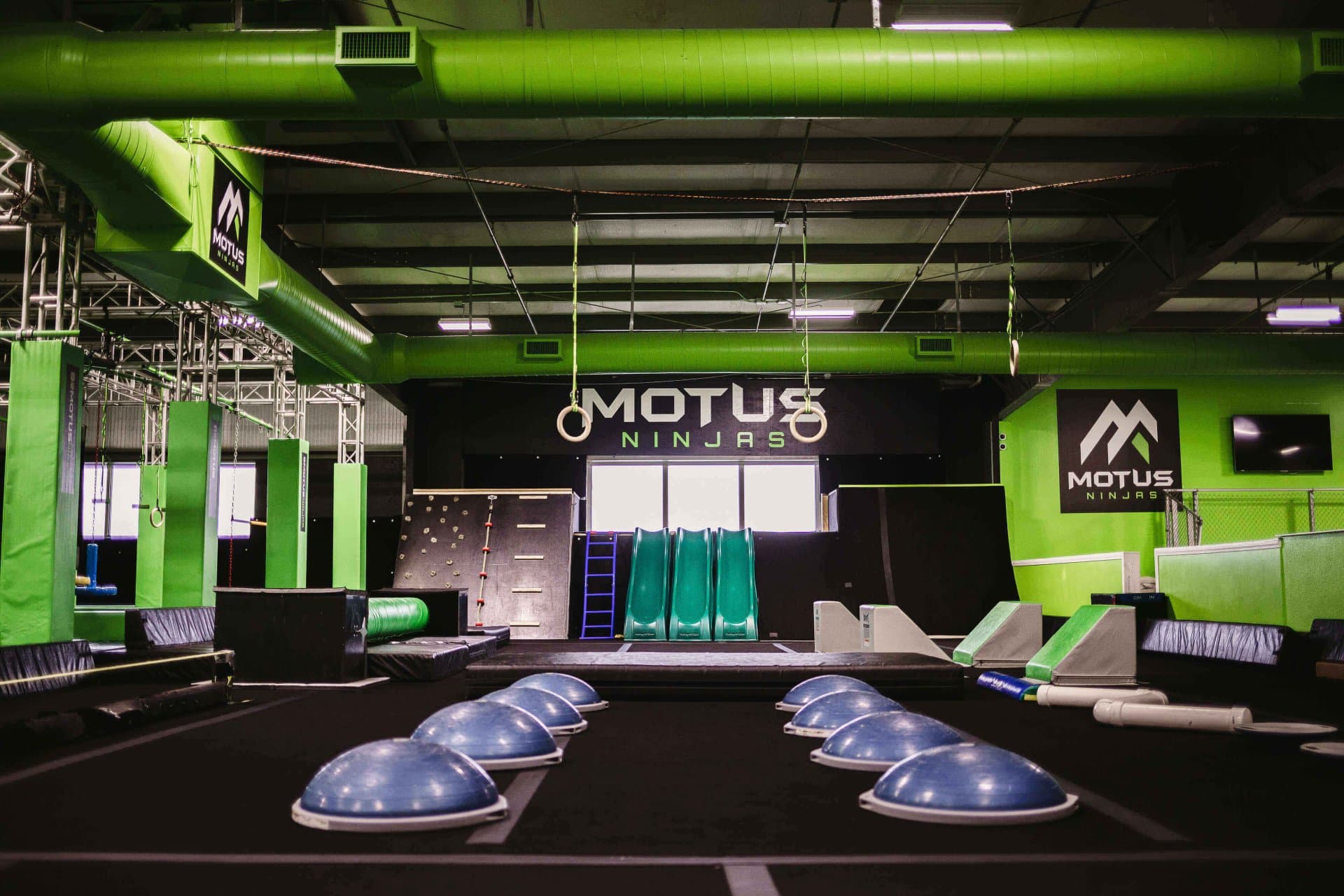 CEO TJ Rehak - TJ is the owner of Motus Ninjas as well as Xtreme Gymnastics. He has invested more than 20 years into the athletic development of gymnastics and has coached at an elite level with the integrity of developing character through athletics. His combined passion for adventure and wellness led to the launch of Motus Ninjas, where movement is the foundation of better living. His dreams are grand in scale and he keeps his competitive mindset in and out of the gym. TJ thrives on continuous improvement and has an authentic fortitude for helping others succeed. An alumnus of the University of Missouri Kansas City, he has been instrumental in his community's legislative changes that protect the sports industry of the Kansas City area.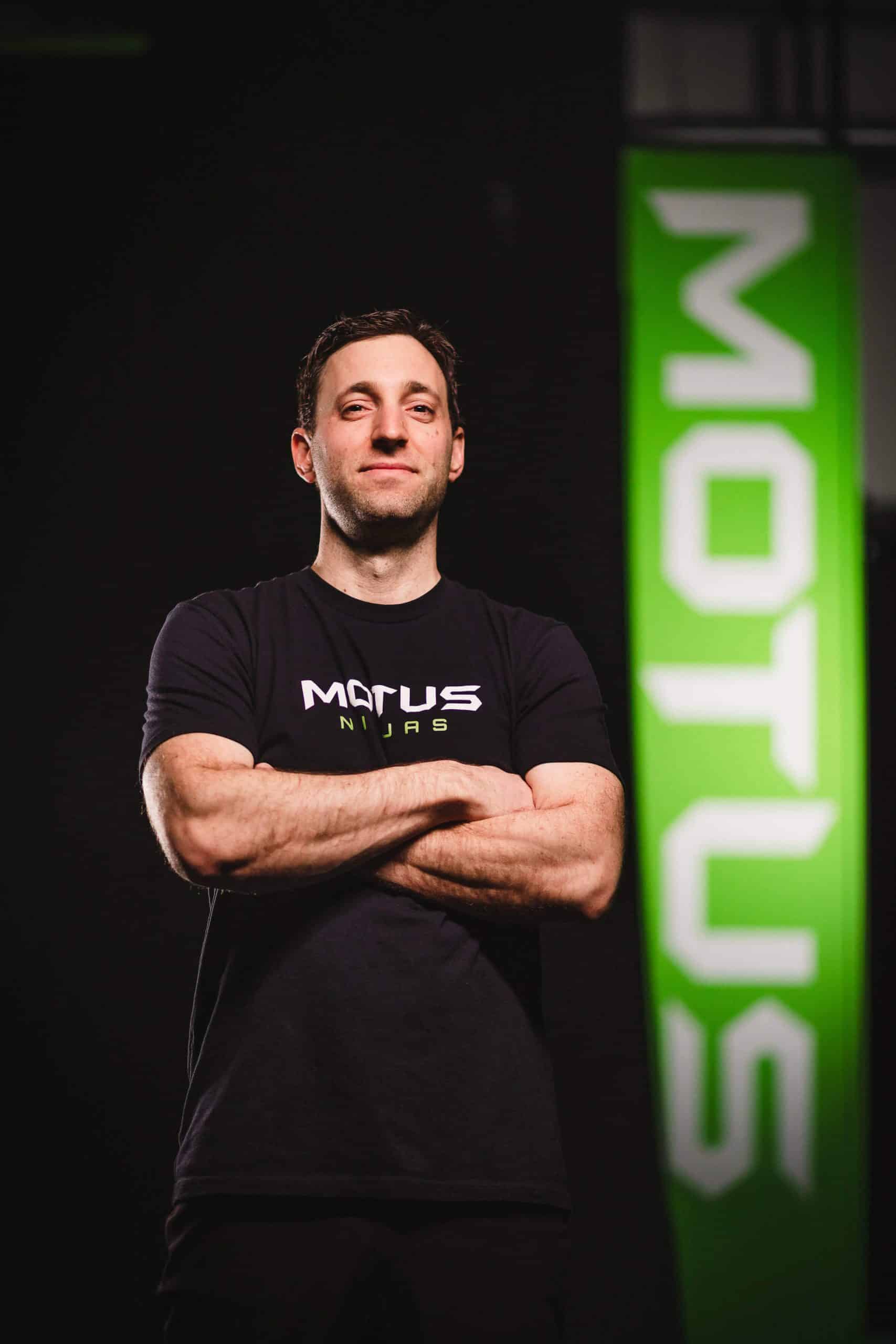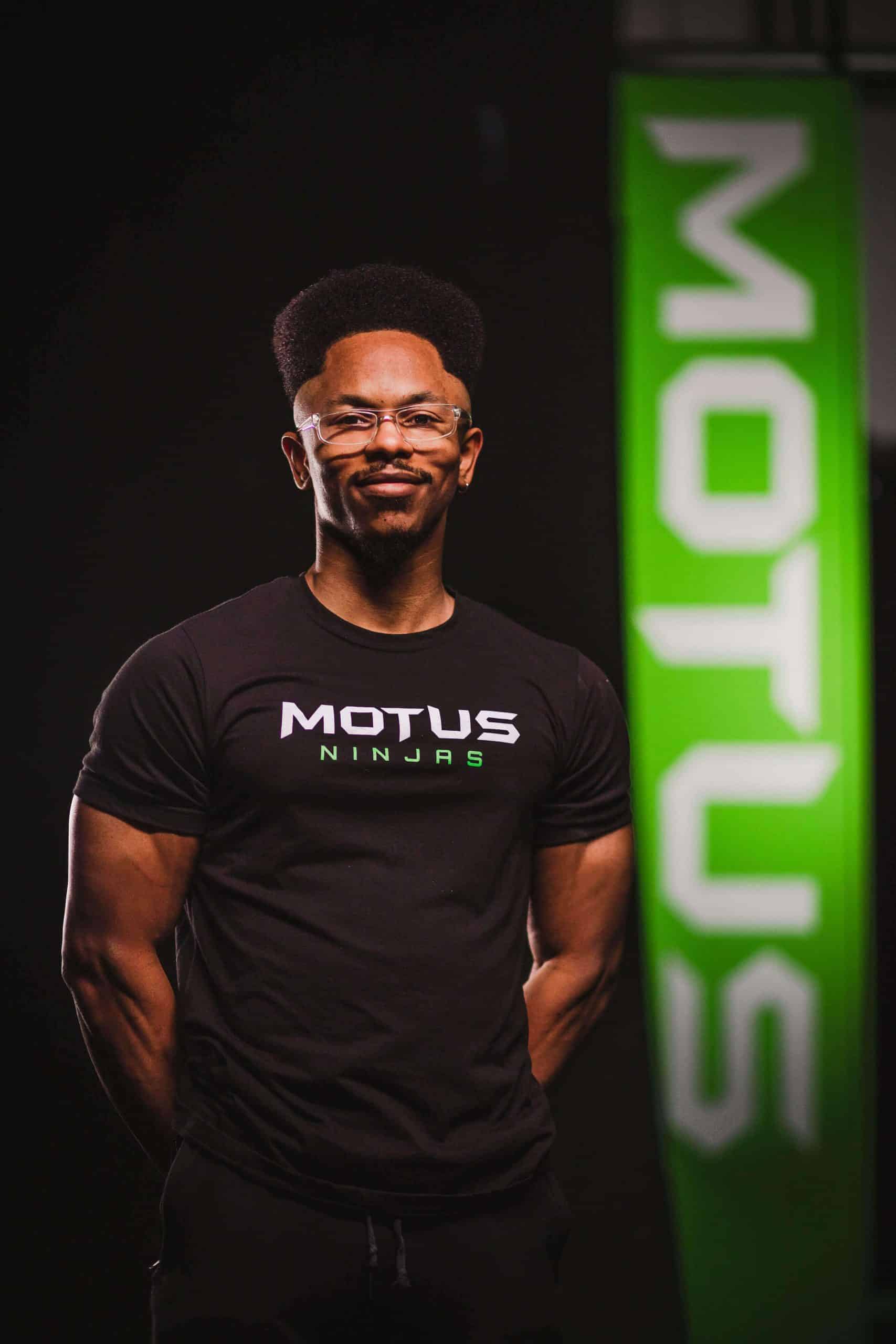 Ninja Warrior Program Director Donovan Metoyer - Donovan is a 6-time American Ninja Warrior contestant and Season 9 Vegas finalist! A Kansas City, MO native, he developed many of his talents right here in the city, including parkour (before it was a thing), basketball, track and field, computer programming, and acting. He's a true jack-of-all-trades. He earned his associate's in computer science and is a 2nd-degree black belt in Taekwondo. He uses his skill and imagination to develop course layouts in CAD programs and he's' got the discipline to make sure everything flows like water.
Lead Ninja Curtis Martinez- Curtis has been a part of the Motus Crew since 2019. He completed 4 years in the Air Force Junior Reserve Officer Corps, being promoted to the highest commanding rank. He has a background in parkour, skateboarding, and team event obstacle racing. Curtis knows the importance of making exercises fun and keeping workouts positive and goal-oriented. He is most passionate about helping others succeed. Curtis' main focus is to encourage athletes to conquer challenges by continuing to promote a friendly, energetic, and safe environment.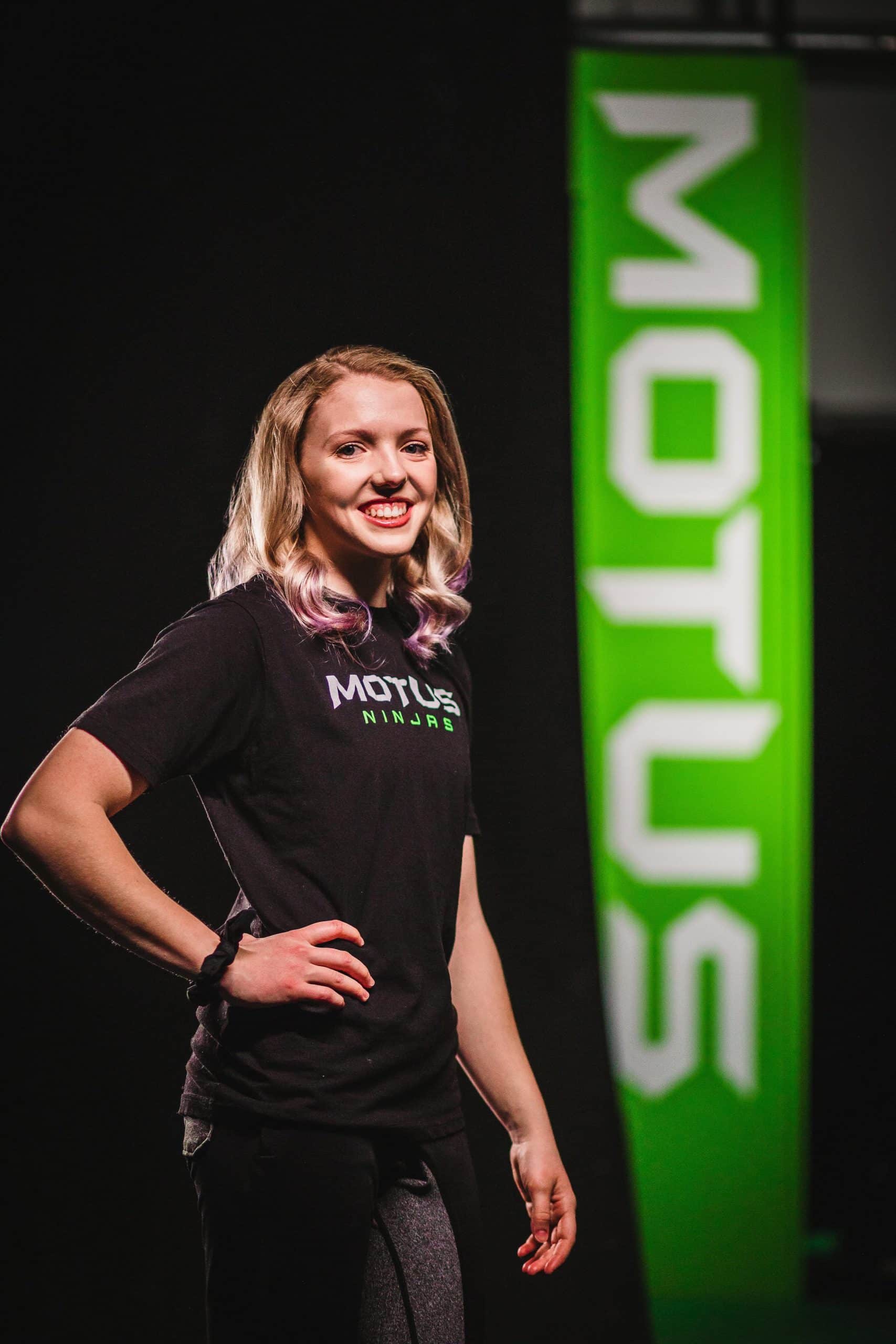 Lead Ninja Lily McCoy- Lily started with Motus Ninjas as a student in the homeschool program at age 16 and began coaching soon after. She's had a passion for athletics ever since her gymnastics days with Xtreme, and now focuses on ninja and rock climbing. She graduated high school in 2019 with over 2 years of college credit and will be studying Sports Psychology at Liberty University this fall. Lily sees the significance of pushing one's comfort zone and encourages students to find joy in accomplishing "hard things." She aspires to help athletes push past their limitations, overcome fears, and exceed personal expectations.