LEE'S SUMMIT
725 NW Commerce Dr, Suite X
Lee's Summit, MO 64086
OVERLAND PARK
7200 W 106th St. S
Overland Park, KS 66212
Visit the Parent Portal for a FREE Trial!
Contact us at Motus Ninjas at one of our locations in Kansas City and we will be happy to answer any and all questions you have about the largest ninja warrior facility in the Kansas City area!
Anyone who is ready to unleash their inner ninja will find a home among our energetic and fun trainers and members. Fill out the form below and someone will contact you about your FREE trial with Motus Ninjas!
1. Select the correct Parent Portal above.
2. Create a new account and log in to the portal if you are new to Motus Ninjas.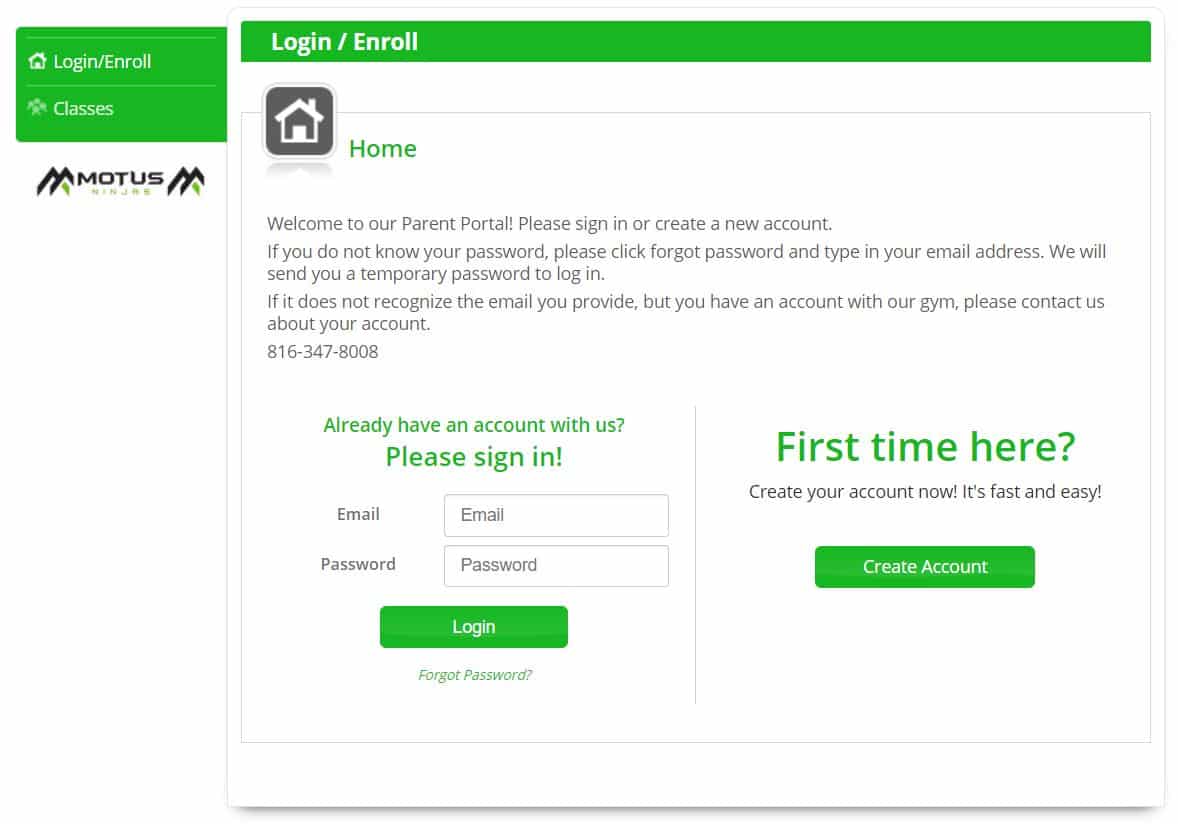 3. Once logged in, select the "Students" tab on the left-menu bar.
4. Add student information and then select "Enroll in classes".

5. Use the filters at the top to narrow down the class section. On the left you will see if a class is open or closed. On the right will be the option to submit a trial request.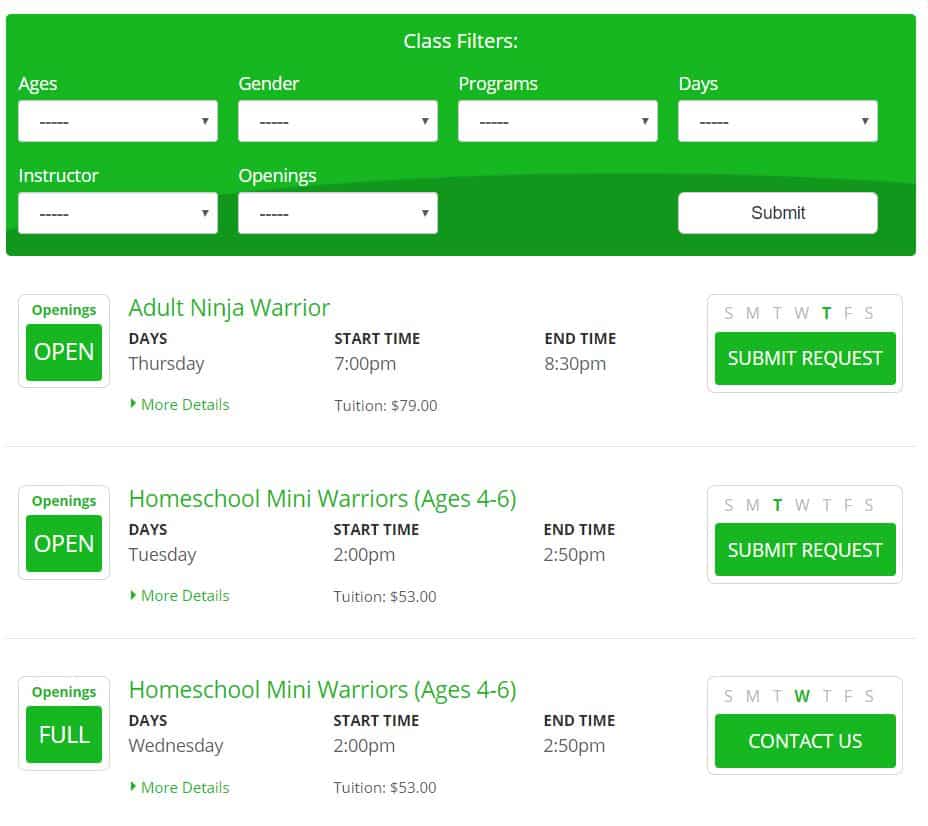 6. Once the class has been selected, click the "Submit Request" button.