Enroll Today!
Visit our Parent Portal to sign up for your kids or yourself. The Parent Portal is an easy to use tool with your unique profile, release forms and up-to-date class avaliablity and schedules. Click to learn more about what is offered at each facility. 
725 NW Commerce Dr, Suite X
Lee's Summit, MO 64086
1. Select the Parent Portal above.
2. Create a new account and log in to the portal if you are new to Motus Ninjas.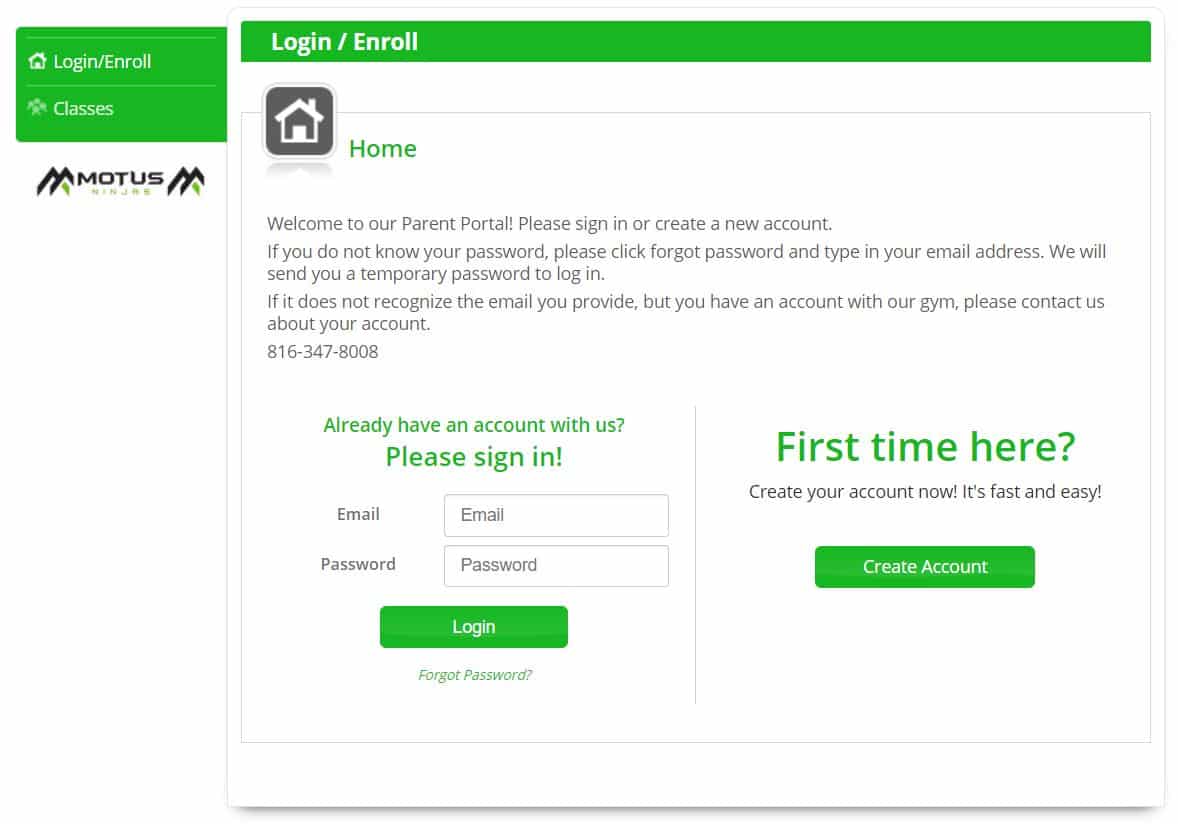 3. Once logged in, select the "Students" tab on the left-menu bar.
4. Add student information and then select "Enroll in classes".

5. Use the filters at the top to narrow down the class section. On the left you will see if a class is open or closed. On the right will be the option to submit a trial request.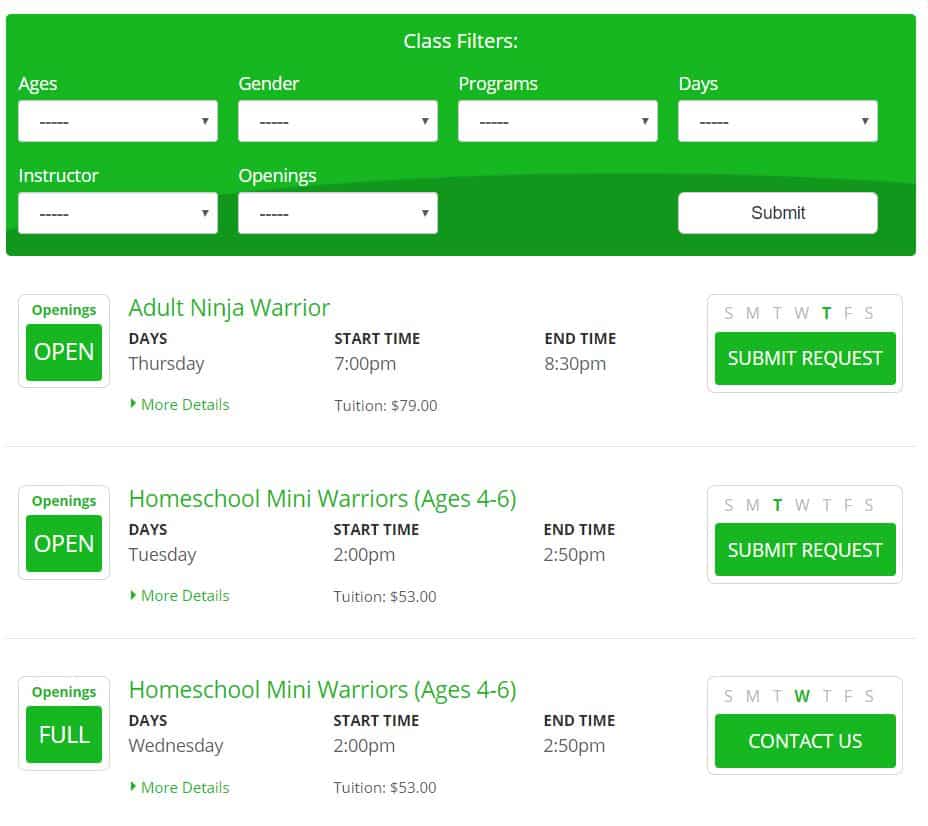 6. Once the class has been selected, click the "Submit Request" button.