Motus Ninjas Team-Building Venue in Lee's Summit
Look no further for team building activities! Motus Ninjas gym in Lee's Summit provides a team-building venue to help you grow with your team in a fun, challenging environment that's unlike any other! Our unique team building venue gives you the opportunity to overcome obstacles and discover how sweet it is to work and succeed together!
How does team building work at Motus Ninjas?
Our highly-qualified crew will facilitate your team building activities. We bring you a challenge and provide you with the tools to conquer it. We allow your team an opportunity to step out of their comfort zone in an environment that is fun, safe, energetic, and inclusive. Enjoy thinking outside the box and feel the deep satisfaction that comes with working together to overcome challenges. Our team building venue is open to teams of all kinds—from teachers to small companies to corporate groups, and beyond.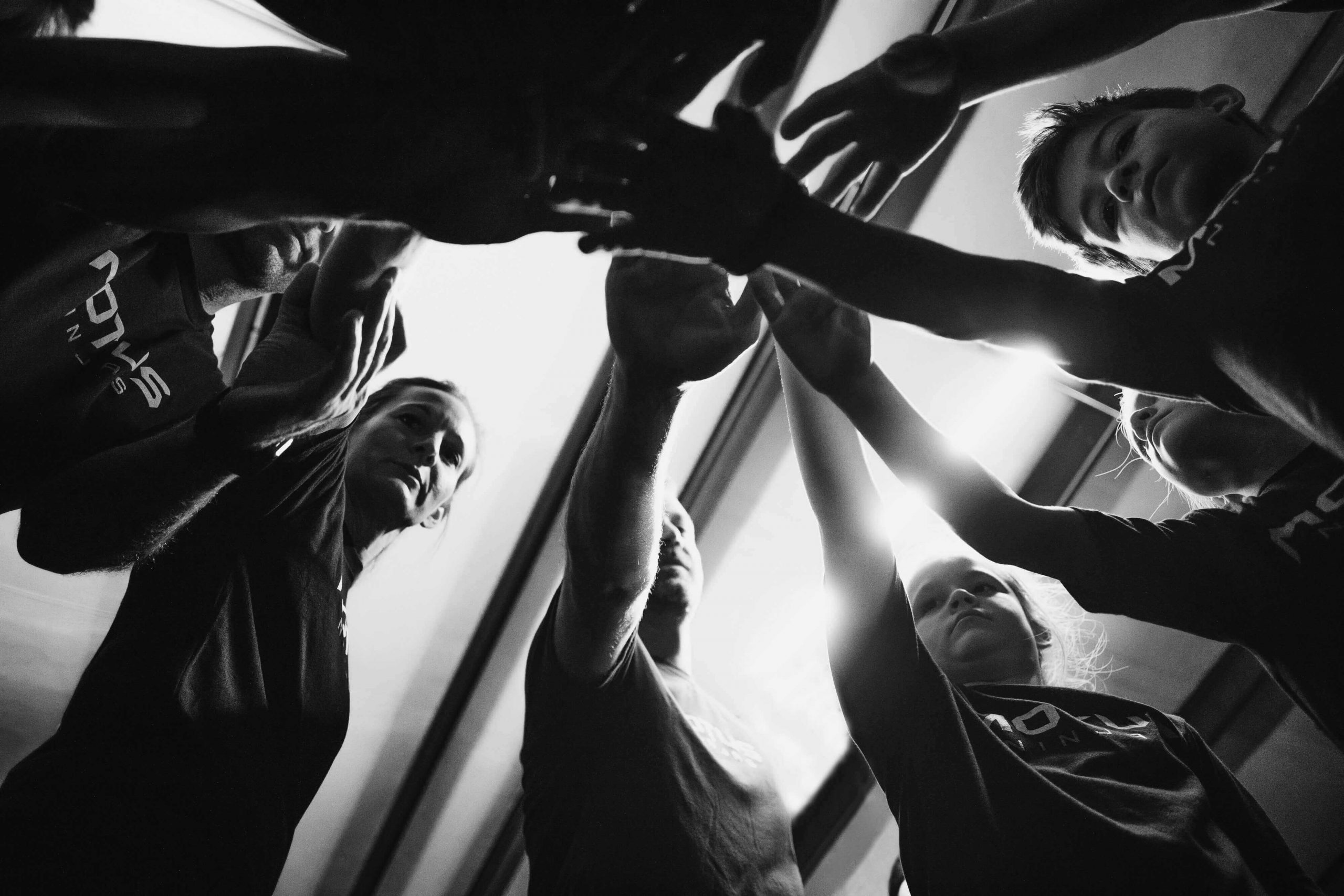 Team building activities tailored to your needs
We structure our team-building activities around whatever YOU want the focus to be for your team. Whether that's collaboration, continuous improvement, teamwork, or something else—just let us know what you want the emphasis to be when you book your team-building event. We'll take care of the rest! While we customize the experience specifically for your team, our team-building activities do follow a general schedule:
Dynamic warm-up and introduction 
FEAR - Warped Wall activity that challenges your team to face their fears
Collaborative teamwork games
Back to the Warped Wall - can you overcome your fear and get higher?
Open play - enjoy what our facility has to offer!
More collaborative teamwork
Finish the day off back at the Warped Wall where your team will be challenged to truly conquer it!
Why does team building matter?
Team-building activities are about a lot more than everyone at work getting along. By developing teamwork skills through our fun and exciting activities, you and your team will find there are a variety of benefits, such as:
Improved productivity through team members learning to work together more efficiently 
Increased motivation through the improvement in confidence in the team as a whole
See more collaboration as your team learns more about each other through completing obstacles together
Improve your team's communication through their need to work together to succeed in the challenges we will put before them
Encourage creative thinking as the team works together to determine how to succeed
Contact us now to book your team building experience!
Our team building venue fosters growth and collaboration in a way that's new and innovative. Our inclusive atmosphere is welcoming to people of all abilities and experience levels when it comes to fitness, so check out our Parent Portal today and get ready for team building activities unlike any you've seen before!