A New Fitness and Nutrition Program—Motus Fit Health Revolution
Motus Fit Health Revolution is a new program in Lee's Summit that focuses on a health community intent on visualizing health from the inside out. We partner with Modern Health KC to help us guide the group through wellness labs and nutrition education while Motus Ninjas focuses on making a more active lifestyle accessible. The supportive and informative environment provided by Motus Fit Health Revolution will keep you motivated, while the community surrounding you will be sure to keep you accountable to your fitness and health goals. Motus Fit Health Revolution goes beyond your basic workout and diet plan—this fitness program is designed to help you obtain total health!
Our Fitness Program Details
Motus Fit Health Revolution is a 12-week program with sessions beginning on the first Monday of every month. Each group is limited to 10 participants—these like-minded individuals will become your helpful health community!
The initial fee is $99 with a monthly cost of $199 through the length of the program. The cost of the program includes not just time with us at the Motus Ninjas in Lee's Summit, but a variety of important health diagnostic tests along with valuable information that will keep you on track beyond the 12 weeks. The following items are included in the cost of the program:
A fitness app for tracking and accountability
A wellness binder with useful information
Two wellness labs conducted at the beginning and at the end of the program

Vitamin D
A Complete Blood Count (CBC) with Differential, which measures the levels of red blood cells, white blood cells, platelet levels, hemoglobin, and hematocrit
A lipid panel, which measures fats and fatty substances used as a source of energy by your body - lipids include cholesterol, triglycerides, high-density lipoprotein (HDL), and low-density lipoprotein (LDL)
A glucose test to measure the amount of glucose (a simple sugar) present in your blood
A hemoglobin A1c (HA1c) test to gauge the average blood sugar levels
High-sensitivity CRP (hsCRP) testing to measure the amount of C-reactive protein in blood
Dr. Kerri Howerton will discuss labs with the group during sessions

Nutrition guidance and information each week
Private Facebook page for group members
Group tour through Sprouts Supermarket
Unlimited Functional Fitness
Discounted Supplements through Dr. Howerton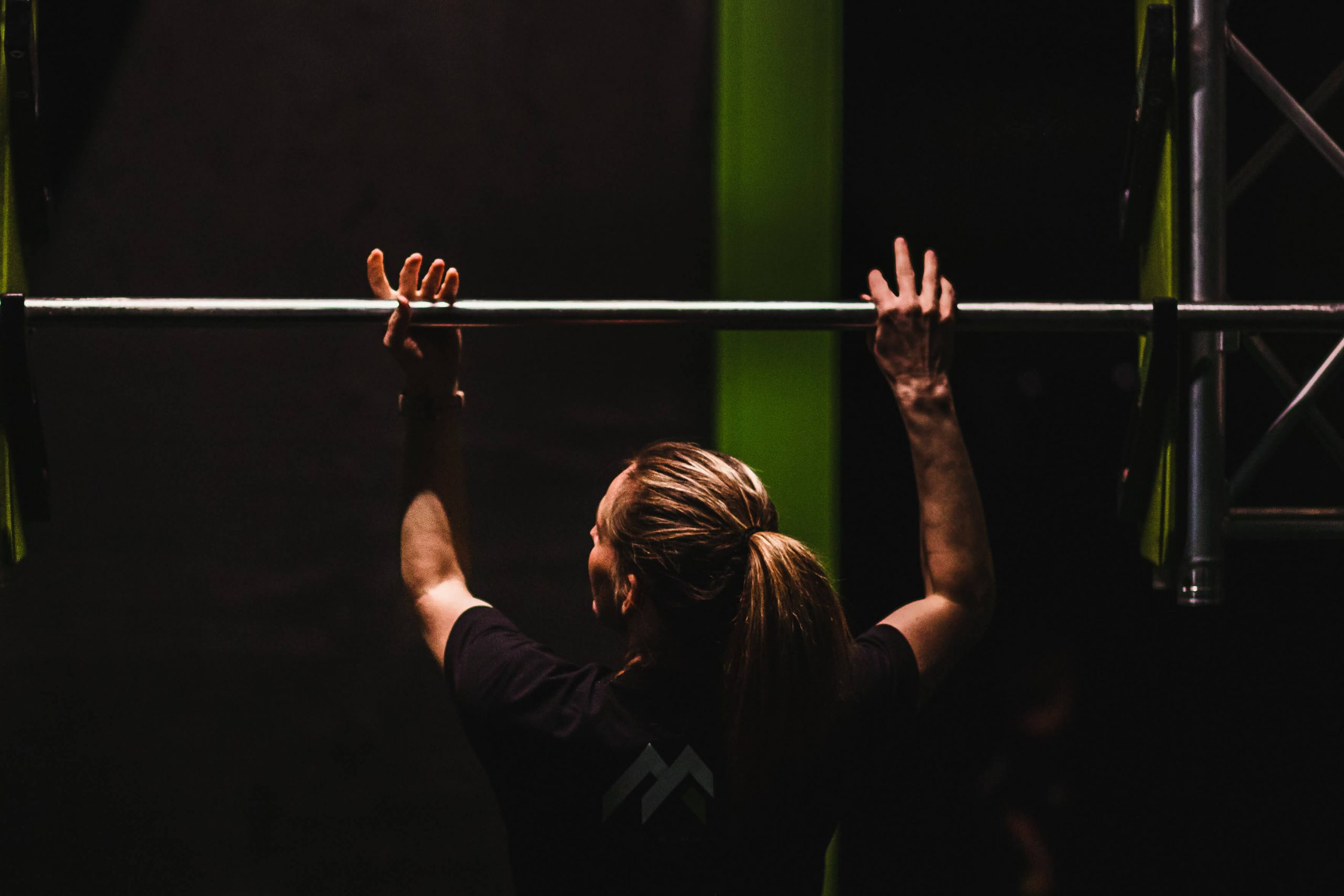 Reserve your spot in the next Motus Fit Health Revolution group for $99!
Dr. Kerri Howerton created Modern Health KC because she wanted to help people see health as a lifestyle. She teaches the importance of viewing food as "Medicine, Information, Communication, and Energy." Her practice takes a proactive approach to health and establishes a higher bar for what it means to feel "normal." If you've ever been told by a doctor that "everything looks normal" when you're feeling lethargic, achy, unfocused, or just "off," Modern Health KC is here for you. While they perform diagnostic lab tests to get an idea of your health foundation, more importantly, they actually listen to your story and your concerns. These practices help them to identify root causes to your health issues, and they'll help you tackle the solution using an approach that's grounded in proper nutrition.
Why Join the Motus Fit Health Revolution Community
There are a wide variety of reasons to choose a fitness program like Motus Fit Health Revolution if you're interested in improving your physical—and mental—health. With the support of like-minded people who are going through it with you, you'll find the motivation you need to help you stick with the program. Need more inspiration? Check out these benefits of keeping up with a fitness program:
Lose Weight Without Restrictive Fad Diets:
Only through proper nutrition and regular exercise will you teach your body to burn calories in the healthiest way possible, allowing you to reach your body's full potential without restrictive, hard-to-stick-to diets. Motus Fit Health Revolution gives you the tools you need to nourish your body while reaching your fitness goals.
Improve Your Overall Mood:
Improve your mood by getting the vital nutrients your body needs while releasing mood-boosting endorphins through physical activity—all of which we emphasize through Motus Fit Health Revolution.
Get better sleep and deeper relaxation:
Depleting your body's physical energy through exercise stimulates a deeper, more recuperative sleep and having the proper nutrition will only compound the benefits you receive.
Reserve a spot in the next Motus Fit Revolution group and take charge of your health!
Don't miss out! Reserve your spot by visiting our Parent Portal now and get started on your fitness journey!